We know how to celebrate
A celebration should be generous and extra special. Here you can gather family and friends to celebrate a birthday, anniversary, student dinner, jubilee or family reunion.
Our restaurant can serve up to 120 guests, but we do of course also welcome smaller parties. Contact us with your requirement and we will do all we can to make it a perfect celebration with everything from the menu, entertainment and activities to special cakes and decorations.
A warm welcome to hold your party at Björkhaga Hotell & Konferens in Mullsjö or, if you prefer, you can have your menu delivered to the party venue of your choice.
Generous and caring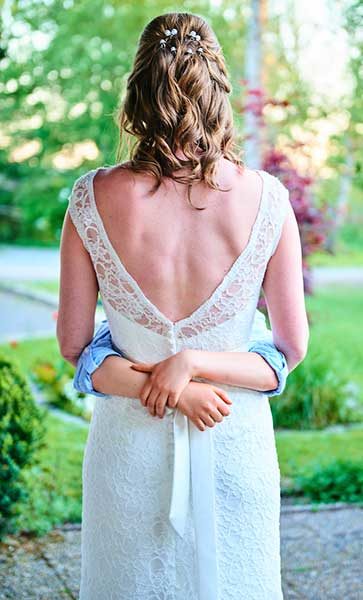 Wedding at Björkhaga
The wedding day is one of the best days in life and you shouldn't have to think about anything other than enjoying the day. We have many years' experience of weddings and can tailor your celebration and menu for a fantastic day.
A fantastic day
At Björkhaga we organise weddings for big and small groups in a cosy and homely environment. We are always committed to making your day perfect, and we will help you with everything from menus and wines to decorations and entertainment.
You can stay in our suite and also book overnight stays for your wedding guests so you can enjoy a lovely breakfast together the day after the wedding celebrations.
Wedding catering
We also offer catering with or without staff for weddings in another location.
Call us and book a time for your consultation with our wedding planner on +46 (0)392-120 50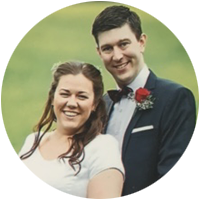 "You did everything and a bit more for us, and our day wouldn't have been so fantastic without you and your staff! Thank you for your care and for a fantastic wedding celebration and dinner."
Erika & Anders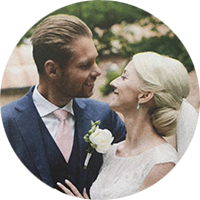 "A big thank you for making our wedding day the best and most fantastic day of our lives!"
Emelie & Christoffer
Wedding menu 1
STARTER
Grilled fresh asparagus with Parma ham, Pecorino cheese topped with olive oil and pine nuts, roll
MAIN COURSE
Pork fillet roasted whole with chanterelle sauce, served with early summer vegetables and new potatoes tossed in parsley
DESSERT
Old-fashioned vanilla ice cream with fresh raspberries and blackberries served in toffee form
Wedding menu 2
STARTER
Prawns and crayfish on a bed of citrus-tossed salad
MAIN COURSE
Chuck and blade of veal roasted whole with morel sauce and early summer vegetables, served with new potatoes tossed in butter
Dessert
Princess chocolate drop, served with fresh berries
Wedding menu 3
STARTER
Salmon rolls filled with prawns and wasabi, served with a roll
MAIN COURSE
Beef fillet roasted whole with cognac and morel sauce served with seasonal vegetables and potatoes au gratin
Dessert
Chocolate creams
Wedding menu 4
STARTER
Mingle starter with canapés and finger food, served out in the garden
MAIN COURSE
Veal entrecôte roasted whole with Pernod sauce, served with new potatoes tossed in butter
Dessert
Wild strawberry panna cotta with seasonal berries
Wedding Buffet Suggestion
Salmon with lime dressing
Pork Fillet
Chicken fillet
Green and black olives
Tomato salad
Tzatziki
Greek salad
Chili dressing
Warm new potatoes
Green salad
Bread, butter, and cheese